Amorah Kelly Acupuncturist in La Jolla
Amorah Kelly is passionate about helping people improve the quality of their life by uplifting, grounding, and balancing body, mind and spirit.
Amorah uses gentle acupuncture, Chinese herbal medicine and energy healing to help people improve the quality of their life by balancing body, mind and spirit. This takes place in a beautiful, peaceful, caring environment, which encourages relaxation and trust. Healing rooms have crystal tables and magnetic pads to create balance, energy and a greater healing experience.
The many healing benefits of acupuncture include increasing energy and improving health and well-being while decreasing physical and emotional stress and pain, to create balance and harmony.
History
After passing the acupuncture boards and receiving her CA state license and national certification in February, 2000, Amorah was inspired by the concept in "Field of Dreams, if you build it they will come". Instead she heard, " if you rent an office they will come". Amorah was lead to the Crosby Center in the village of La Jolla where she hung her shingle 16 years ago.
Wonderworks started out in a single suite, then expanded next door 3 years later accommodating her custom solid crystal healing table, a few years later moved into her dream office with 3 healing rooms. Moe, wonder dog, was a constant healing presence in the office until he passed away in 2014 @ 18 years old.
I was blessed to meet Amorah when I was diagnosed with Stage 3 breast cancer while I was 28 weeks pregnant with my third child. I called her the day before I was scheduled for my masectomy and she immediately let me come in to her warm clinic to help calm me down before surgery. At that moment I fell in love with her healing and loving nature. I treated with her for the entire two years of my treatment! She helped me beat the symptoms of chemotherapy! …acupuncture helped my system to heal, stay balanced and keep my immune system strong… Amorah is one of the BEST… I recommend her for every person in your family including your children! This woman has a healing gift and your life will be better for knowing her! 

– Stacie
FACEBOOK
YELP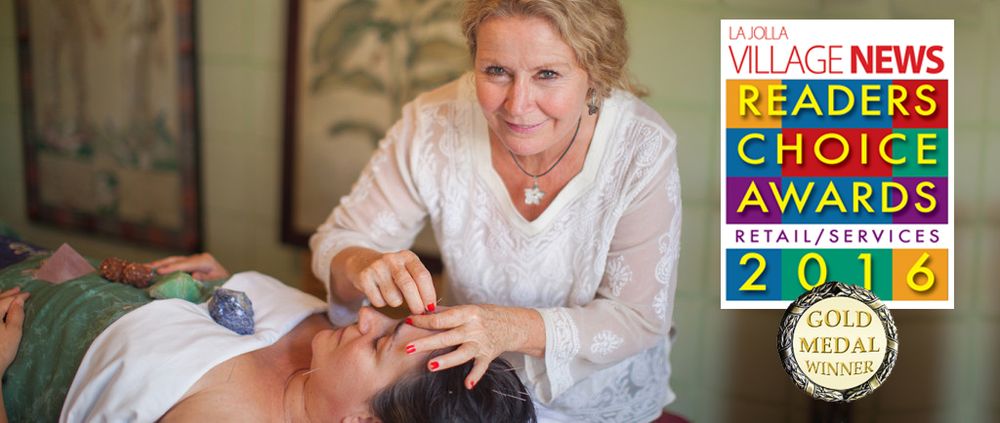 Based on 46 Reviews
PJ B.
3 months ago
Amorah is fantastic. I felt so relaxed and calm after my acupuncture treatment. The rooms are peaceful and serene and it really helped me to move the…
Heidi S.
a year ago
Amorah is an amazing healer and accupuncturist . Her office is located in La Jolla and has such a serene and healing atmosphere . She utilizes…
Kim R.
a year ago
This was my first acupuncture treatment. I had no idea what to expect. I went in for low back pain as I wanted to stop taking med that would continue to…
GOOGLE
AWARDS