Acupuncture for Anti-Aging Facial Rejuvenation
Acupuncture for anti-aging and facial rejuvenation is a 12-week program using acupuncture and herbal medicine to reduce the signs of aging and increase vitality and longevity. This is a safe, natural, effective way to create beauty internally as well as externally without side effects. Stimulating facial muscles triggers increased blood flow, collagen, and elastin. This reduces inflammation, fine lines and wrinkles, puffiness and sagging and improves color, tone and texture of the skin. Overall health and well-being will also benefit since the face reflects the whole body.
Acupuncture for Anti-Aging Facial Rejuvenation
Acupuncture for wrinkle reduction
Acupuncture for improving facial muscle tone to more youthful firmness and reduce or eliminate sagging areas
Acupuncture for reduction or elimination of acne, blemishes and age spots
Acupuncture for increasing collagen and elastin production to fill out and contour the face
Acupuncture for anti-aging and facilitating a healthy, vibrant glow to the face
Acupuncture put my body and mind in a state of relaxation that I had never experienced before. Amorah has the gift of healing…My face was brighter and firmer. My emotional healing was profound. My mind was set free to completely relax! – Deborah
Book an Appointment
FACEBOOK
YELP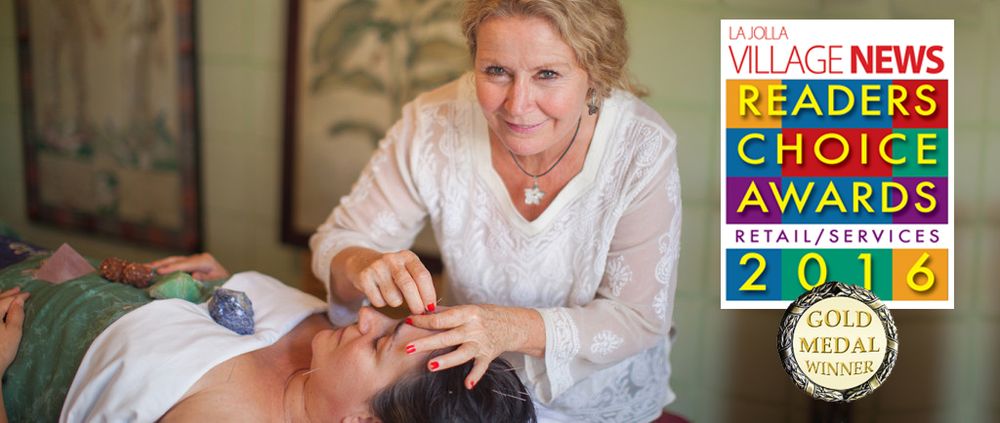 Based on 46 Reviews
PJ B.
3 months ago
Amorah is fantastic. I felt so relaxed and calm after my acupuncture treatment. The rooms are peaceful and serene and it really helped me to move the…
Heidi S.
a year ago
Amorah is an amazing healer and accupuncturist . Her office is located in La Jolla and has such a serene and healing atmosphere . She utilizes…
Kim R.
a year ago
This was my first acupuncture treatment. I had no idea what to expect. I went in for low back pain as I wanted to stop taking med that would continue to…
GOOGLE
AWARDS