REMOTE ENERGY HEALING
Wonderworks Healing Arts offers remote energy healing sessions via the phone for those in need at home to lift spirits, calm mind and heart, and relax the body. This will boost the immune system, balance the nervous system, and reduce stress and tension. It is essential to take care of ourselves and each other by moving stuck energies to create greater vitality, wellbeing, and grounding.
I have been an energy healer for the past 30 years, helping people throughout the world balance body, mind, and soul in the safety and comfort of their own homes. This is done by connecting, deep listening, and letting go. I guide you through meditative, deep relaxation to optimal joy, peace, and serenity. Experience a greater sense of peace, strength, and love.
Energy Healing
Energy healing removes stagnation and dis-ease by creating a smooth flow of energy, called Qi in Oriental medicine, throughout the body. Amorah Kelly is a gifted empathic healer who can "feel" imbalances in energy flow. Her hands-on energy healing is included in acupuncture sessions to increase the healing effects of other Oriental medicine modalities. Patients experience pain and stress relief and enhanced vitality when the smooth flow of Qi energy is restored through these sessions.
Quartz Crystal Singing Bowls
Quartz Crystal Singing Bowls are used in healing sessions to create deep states of relaxation and wellness.  The body's natural neurological response is proven to assist in entering states of deep relaxation and breakthrough energy blocks to enhance healing.
Nutrition and Lifestyle Recommendations
Nutrition and lifestyle recommendations are an important component of Oriental medicine. Individualized consultations on developing healthy habits such as exercise, meditation, breathing practices, work/ play balance, finding rest and relaxation, and making healthy food choices critical to creating and maintaining health are included in sessions.
FACEBOOK
YELP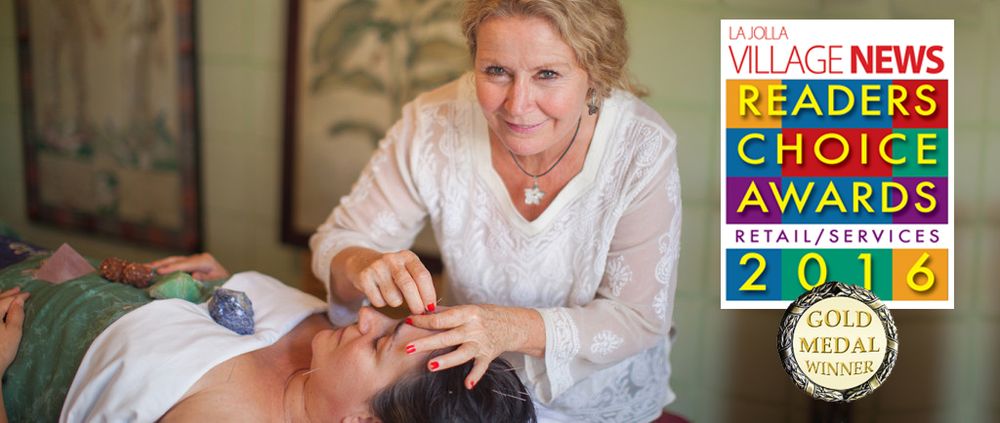 Based on 46 Reviews
PJ B.
3 months ago
Amorah is fantastic. I felt so relaxed and calm after my acupuncture treatment. The rooms are peaceful and serene and it really helped me to move the…
Heidi S.
a year ago
Amorah is an amazing healer and accupuncturist . Her office is located in La Jolla and has such a serene and healing atmosphere . She utilizes…
Kim R.
a year ago
This was my first acupuncture treatment. I had no idea what to expect. I went in for low back pain as I wanted to stop taking med that would continue to…
GOOGLE
AWARDS