ETHER ELEMENT OUTSIDE HEALING ROOM
Ether Healing Room is in a beautiful private outside space with a view of the sky from a comfortable, heated table resting on a hand-stitched, Buddhist healing prayer mat to expand and awaken our own healing energies.
Features of Ether Element
Ears Mouth
Expansive Love/Appropriate Boundaries
Energy of spaciousness
Winter/Cold
Iridescent Blue/Umami taste
Fire Element Welcoming Room
Fire room is a warm and welcoming place to transition into your healing, let go of stress, and take a breath. Patients are encouraged to choose their own healing room and relax.
Features of Fire Element
Heart/Small Intestine
Joy/Anxiety
Growth Energy
Summer/Heat
Red/Bitter
Earth Element Healing Room
Earth Room has grounding, supportive energy with a custom solid crystal table full of healing stones. This creates a greater healing experience, clearing stuck energy which causes pain in the body.
Features of Earth Element
Spleen/Stomach

Meditation/Worry

Transformation Energy

Late Summer/Dampness
Yellow/Sweet
Crystal Table
Custom solid crystal table to enhance the healing process.
Features of Wood Element
Liver/Gallbladder

Clarity & Patience / Anger & Confusion

Growth & Rebirth
Spring/Renewal
Green/Sour
Water Element Healing Room
Water Room has a bio-mat full of turmaline and amethyst healing stones to uplift and ground energy with a negative ion heating element to create greater healing.
Features of Water Element
Kidney/Bladder
Faith/Fear
Storing Energy
Winter/Cold
Black/Salty
Air Element Healing Room
Air Room has a healing magnate pad to ground and encourage deep rest to lighten the spirit for rejuvenation.
Features of Air Element
Lung/Large Intestines
Grief/Letting Go
Reaping Energy
Autumn/Dryness
White/Pungent
FACEBOOK
YELP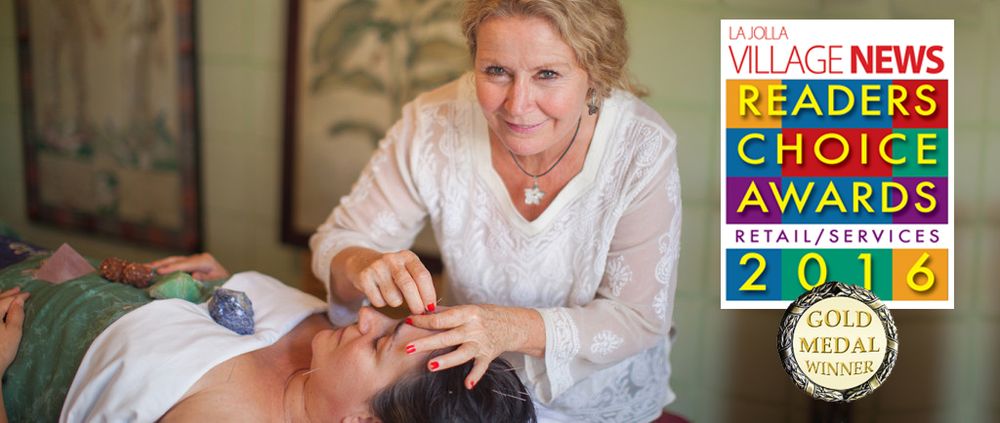 Based on 46 Reviews
PJ B.
3 months ago
Amorah is fantastic. I felt so relaxed and calm after my acupuncture treatment. The rooms are peaceful and serene and it really helped me to move the…
Heidi S.
a year ago
Amorah is an amazing healer and accupuncturist . Her office is located in La Jolla and has such a serene and healing atmosphere . She utilizes…
Kim R.
a year ago
This was my first acupuncture treatment. I had no idea what to expect. I went in for low back pain as I wanted to stop taking med that would continue to…
GOOGLE
AWARDS