This was the first time I had acupuncture. It was a wonderful experience and Amorah was great. Thank you!
Copy-It
Thank you so much for checking in, she's doing great and slept really good. She was so impressed yesterday that instead of playing doctor, we played energy lady! She acted out everything that you did! She reads people's energy very well, so we are so glad that she took to you so quickly. Looking forward to Tuesday, and thank you in advance 💗.
Mom 4yr daughter
Amorah is a very special person and she has created a healing environment which is evident the moment you enter her space.It exudes a positive energy even before she begins her treatment. She has three treatment rooms and also one outdoors. One is instantly relaxed in her facility. Amorah seems able to locate places on my body which cause me pain even before I mention them. She has had extensive training in the Oriental healing arts but way beyond that it her intuitive nature which cannot be taught.I have had excellent acupuncture treatments prior to meeting her, but no one has her special gift. If you wish to feel better, prevent or cure illness, Amorah is who you should see!
John R.
I just finished my first session with Amorah and she's great. After my visit I felt lighter, slept better and I had more energy the next day. My healing session included acupuncture and energy healing, which helped immensely with stress, heartache, anxiety and just overall wellness. After my service I felt as though a weight had been lifted. I highly recommend her, and I will certainly be visiting again.
Kelly
You know you're just like Cinderella, you know how she flows and keeps things moving and glowing and healing and so magical and full of love, you're like the fairy godmother.
Kika
Just a quick note to thank you for your incredible grounding energy for me over the last couple of weeks. You are wonderful.
LB
Thanks for checking in. I feel fabulous. I feel as though the treatment connected me to myself again and I noticed a sense of ease, joy, and safety in the world this weekend. I had a really great weekend with my partner too and we were very connected. I feel well! Thank you so much.
Jessica T.
I'm feeling great. Went home and took a hot bath and just relaxed. Looking forward to our next appointment.
Dunia D.
I felt really energized, peaceful & content after our session. Still feel really good. My body feels lighter.
Claudia W.
Amorah is like no other. Not only is her acupuncture skills above perfection but her intuitiveness and her ability to know and cure your unconscious mental and physical issues is tremendous. I have been going to her for 5 years after trying many acupuncturists. Not only am I a devout believer but so are my friends and family!
Marjaneh M.
I went to Amorah specifically for foot pain which occurred as a result of a recent tennis match on a very hot day. She was able to pinpoint the trouble areas, work her magic, and by early evening all of my pain was gone. The relief has continued for days after my treatment. She is magnificent at healing via acupuncture. Her manner, suite of rooms, and outdoor healing area are truly wonderful. If you need help with physical, emotional, or spiritual issues, Amorah will help you feel better.
Brett H
Amorah is amazing and as her practice's namesake says, she creates wonders, difficult to put into words. I've sent others to her and they routinely enjoy her unique powers as well. She definitely brings more balance and wellness to my life.
Amy D.
I had my first healing energy session ever with Amorah. Her place is welcoming, inviting, and open. She brings an immediate sense of ease especially for the first time. During the session I had so much emotional release and also a lot coming through in the days following after. It was extremely cathartic and healing. It was gifted to me but I believe her services are worth the investment.
Miranda A.
Amorah is awesome. She's intuitive, talented, and has the right insights and approaches to healing and wellness for me. See her!
Brad M.
Hey Amorah, I'm doing great. Your so awesome! Yesterday was one of my best day I've had this year. I will have to check back with you for the next session because I want to get a 3 or more session with you when I get some more income in. Again, I can't thank you enough!
Tim
Amorah Kelly taught me to puff out "seeds of love to the world" every time I have negative thoughts. I am dong this and it is helping. Especially when watching the news….. try it !
Arielle F.
I grew up in Asia, studied classical martial arts from a genuine master, have a Master's Degree in spiritual psychology and so you'd think I'd be able to understand how Amorah Kelly … well, she seems to just clear my mind. It's one of the more awesome experiences I've had. My friends say the same.
Blake C.
Had the most beautiful first acupuncture session Amorah Kelly @ Wonderworks Healing Arts this morning! I chose the Ether room which was outside in the radiant sunlight with little birds chirping all around.
Kristen L.
Amorah sessions are incredibly transformative! I highly recommend Wondrrworks Healing Arts & Amorah. Great location, FEEL GOOD SPOT!!"
Stacy O.
Thank you, Amorah Kelly at Wonderworks in La Jolla for the outstanding acupuncture sessions. A big "YES!!!" to taking time for self-care in these stressful times. Amorah has a beautiful and joyful nurturing energy…each session feels deeply healing both physically and spiritually. Contact her for an experience of deep BLISS!!"
David K.
Amorah is very well educated and has superior skills. She doesn't just heal you, she treats the cause of your problem. I highly recommend her.
Gloria P.
The fact that you knew my mom had a bladder issue might be the most intense thing I've ever heard. Her mother beat her every morning bc she wet the bed. She had a tear in her bladder her until she was 15 and it was surgically repaired. Her bladder has defined her terrible childhood. You have such a gift. She needs to see you again.
Felicity N.
I'm feeling lots of feelings! Mostly excitement for my future. Thank you for your incredible gift of healing & I am counting down the days until I see you next.
Melody.
I am so grateful for all your healing throughout the years, you are such a jewel in my life!
Barb B.
Amorah is a profound healing professional. Her awareness and compassion are sure to support you during your transformation.
Meghan G.
This was my first time to visit Amorah Kelly at Wonderworks Healing Arts. Thank you for a beautiful experience, and your amazing energy healing touch! The environment is truly peaceful. My session was so very relaxing and calming. The best way to start my day!
Kathi G.
Her intuitive sense is amazing as it guides her when she works with you. I look forward to my session every week and I always leave refreshed, energized and happy. We are working on my parasympathetic nervous system and general well-being and I'm delighted with the progress we're making!
Lisa C.
Amorah is a bouncy beacon of light.  She is a goddess fairy in human form and she dances with her patients' energies in ways that do not judge, but instead love out the struggles/discomforts and purify the vibrations.  Amorah is truly gifted with intuitive and healing wisdom.  One of my favorite aspects of her practice are the beautiful rooms that hold space for soul nourishment; each one has its own unique color and comfort.  Just walking up to and into her office is a calming experience.  Whenever I receive acupuncture treatments, I have a renewed sense of well-being and deeper conscious awareness.  Amorah practices from a holistic approach that touches not only on healing pain (in my case) but also addresses spiritual and emotional aspects of the symptoms.   Thank you Amorah for shining your LOVEly spirit.
Laura
I was blessed to meet Amorah when I was diagnosed with Stage 3 breast cancer while I was 28 weeks pregnant with my third child. I called her the day before I was scheduled for my mastectomy and she immediately let me come into her warm clinic to help calm me down before surgery. At that moment I fell in love with her healing and loving nature. I treated with her for the entire two years of my treatment! She helped me beat the symptoms of chemotherapy! My oncologist was always amazed that with my long duration of treatment I handled the side effects like a champ! I always knew it was greatly in part due to the acupuncture helping my system to heal, stay balanced and keep my immune system strong. There were days when I was too sick to come to the clinic that Amorah came to my home. And, when my daughter Lena was born Amorah was one of her first providers doing acupressure on her tiny belly to help her with her digestion and to relieve the symptoms of being born to a mama on chemotherapy. In my career, I have had the joy of meeting and hiring many holistic providers. Amorah is one of the BEST. I have sent her every single person I have ever met about to embark on the cancer challenge. I recommend her for every person in your family including your children! This woman has a healing gift and your life will be better for knowing her!
Stacie B.
I have been Amorah's client for the past four years. Three different friends, who all use her for their own specific reasons, introduced me to her. I was experiencing pain and an imbalance in my hormone levels. I had been experiencing this issue for a couple of years and even went through pregnancy to try to sort out the issue however nothing worked. I went to see Amorah and found she is filled with such a powerful warm energy. My fear of the needles quickly vanished and I was able to tolerate the treatment because of how she inserts them, she requires a big breath out with each needle and it helps! I went to her twice and felt very good. The day after my second visit I had a strange pain under my right breast that lead from my middle of the chest area to under the outer edge. I went to rub the sore point and a large lump was found. I have never felt the pain before and I remember Amorah had inserted a needle in the middle of my chest area. I had the lump checked and a short time later I was diagnosed with Stage III breast cancer, hormone positive. I strongly believe the acupuncture treatment found the cancer lump. I then had to undergo six months of chemotherapy and two months of radiation. I went to Amorah during this time and although I was not supposed to have the treatment due to fear of infection while on chemo I was offered acupressure. It helped me meditate and I felt great after each session. I was able to get my daily chores done each day and slept well each night. If I missed a session my body quickly reacted and I would not have the energy or be able to sleep as well. I am now in remission and visit Amorah each month for mantaince. I always feel restored after seeing her, without my treatments I believe my entire experience with cancer would have been far worse. I highly recommend Amorah Kelly to anyone in need of pain relief or just to be filled up with a new positive energy!
Dana D.
Wonderfully helpful! Loved every minute – felt nurtured and safe. Greatly appreciated the sensitivity, gentleness and expertise of the treatment. Wish I could visit every week! Thank you so much!
Ann P.
Amazing experience always just what I need!
Jennifer O.
I see Amorah Kelly at Wonderworks Healing Arts on Herschel Ave. She has great energy and is a fantastic healer!
Laurie H.
Amorah Kelly at Wonderworks is wonderful!!!!!!!!!!!! I highly recommend her.
Tarja T.
Amorah Kelly is wonderful.
Nevin R.
Amorah Kelly is absolutely amazing.
Jana O.
Thank you I feel very relaxed.
Sherry H.
I feel much better today. The stiffness in my neck is gone and felt relieved. Thanks again Amorah!
Amorah Kelly works miracles! She has helped me with:
Eczema
Depression.
Chronic fatigue.
Sinus infections.
Kidney stones.
Yellow teeth – no kidding!
And just being in her office is healing. Best fung shui ever.
Michael B.
Amorah has been the best Acupuncturist I ever have visited. She really know what she is doing, her needles dont sting and she know where to put them to relax the body and mind and connect with your inner self and the physical body. There is no one better in my mind. She is hands down the best to connect oneself with the power from within and helped me to be without physical pain.
Regina N.
Such a lovely place she has to do her magic! Amorah has a wonderful bedside manner and her disposition is so soothing. You are relaxed the moment she shakes your hand. What a great lady! She gets to the point! 😉
Jess S.
Amorah is a truly gifted healer. Words are insufficient to express the sweeping positive changes I have experienced (physically, emotionally and spiritually) since I began to regularly use her services. I am so very, very thankful to have found her. Amorah is a special soul who graciously shares her healing gifts. Her acupuncture/energy treatments are always spot-on as she intuitively knows what is needed. I highly recommend Amorah to anyone that is experiencing physical or emotional pain or wishes to move forward on their spiritual path.
Linda A.
Amorah is amazing, kind and is great energy. Her space is very calming and the sessions are relaxing. She's a fantastic healer and I always leave feeling better than when I arrived.
Laurie H.
Amorah is just wonderful I went in with a sore left wrist from falling and she did her magic. Last night it didn't even hurt I am so pleased thank you thank you Amorah.
Patsy C.
Wow! Just had my first session with Amorah for acupuncture. She is a beautiful, intuitive, caring soul. I felt so welcomed and cared for. Honestly, I didn't want to leave. I definitely felt more aligned than when I came in. Looking forward to my next session!
Christa O.
Amorah is so skilled at what she does and has taken the time to prepare her treatment rooms all differently so that the client can be comfortable and allow the healing to take place. As an acupuncture novice, Amorah explains all that she is doing, while also talking to you, the client to make sure she is hearing where your pain points are. The entire experience feels cleansing, calming and meditative. You leave feeling refreshed. I look forward to my return visits.
I couldn't feel more confident about recommending Amorah and have trusted my friends and relatives in her care. She is a truly caring and energetic soul.
CJ M.
Amorah Kelly was absolutely fabulous! She truly has an unique gift. I have been to several acupuncturists over the years but no one like Amorah who incorporates her her many gifts into her treatments. You have to really experience one of her treatments, she really is one of kind.
Deanna B.
Wow! Amorah at Wonderworks Healing Arts helped me feel so very good on a stressful day. I greatly appreciate her and all of her exceptional acupuncture. Not only did it relieve immense pain, but it also cleared my mind and helped me feel happy and ready for a big trip to the East Coast. Thank you so much, Amorah, for all of your extraordinary care and healing gifts.
Marcie C.
I totally Love Amorah and how she addresses the pain in my soul and body every time I walk in the door for an acupuncture/healing session! The peaceful, loving energy of the space she has created eases any tension I might be holding onto as I climb into a warm crystal bed and let the healing begin.
She eased me through a cold in record time with Chinese medicine and a few acupuncture treatments before my trip to India and assured me I would feel better before my international flight. She was right – three days and I was over it and feeling healthy again.
Healing my heart break has been trickier than healing a cold, but we have made great progress in opening my heart up again to love. I think the love Amorah shines on everyone has been one of the reasons my heart is healing!
Krystal M.
I have been going to Amorah for many years for acupuncture. She has an amazing spirit about her, and also provides real results. I appreciate her as a resource to help balance out the body on a regular basis.
Russ M.
At Wonderworks Healing Arts, we are dedicated to helping people feel great by balancing body, mind, and spirit with gentle acupuncture, energy healing, and massage. We are grateful and happy to help!
Amorah K.
What a long and overdue testimonial! Amorah is a truly special soul with a true gift for acupuncture and healing. She has been a part of my journey through many turns and incarnations, and unwavering in her support of my health and happiness through our sessions together. If you are lucky enough to book a session with her–you will love what you experience! Whatever the issue, emotional, physical or spiritual, Amorah can help you!!
Sheel S.
What a healing experience. I've had hip and knee pain for months with no relief even receiving physical therapy and chiropractic regularly. But Amorah got right to the heart of the matter with acupuncture. Healing not just the pain in my joints but also in my spirits.
Thank you so much
Lynn P.
I recently broke my ankle and was in a lot of pain when I met Amorah at a local networking meeting we belong to. She told me exactly how acupuncture gets the body working towards healing. I had never had any experience with acupuncture but had been curious. Not only was my ankle in pain, but my back/shoulders were really aching because of walking with my hips misaligned due to my lovely air-cast/boot. I scheduled an appointment the next day. Amorah's treatment space is lovely & easy to find int he heart of LaJolla. There are 3 element-themed rooms, each designed to call upon different aspects of elemental healing, depending on what her clients choose. The session lasted about an hour. She treated not just my pain space, but my entire body. She thought that I might need some detox after the trauma my body had gone through, so she added needles wherever she thought I might benefit..
Here's the results – I can"t claim acupuncture fixed my broken bone, but after 1 treatment and some good care of my injury, I got out of the air-cast after 2.5 weeks instead of the original prognosis of 6!!! Besides my great results (decreased neck/shoulder pain, better sleep and apparent quick healing in my injured area), Amorah is a lovely person with a loving soul and I look forward to more treatments.
Colleen M.
I moved to the area last summer from Boston and was looking to find an acupuncturist to treat some back and shoulder problems. My past experience with practices was that they were very clinical in nature…what's the problem, here's the number of visits we think you'll need, etc. Nothing wrong with that in that the treatments were successful overall. Amorah is a different story. Not only is she exceptional in what I described above, but she does honestly have a gift for bringing out the best in mind and spirit. That may sound like a cliche, but I've found it to be the truth. I'd give her six stars if I could.
Steve O.
I have to sincerely say that Amorah Kelly is the epitome of holistic healing. Her passionate and warm approach to personal healing, brings strength to the body, clarity to the mind and enlightenment to the spirit. I see Amorah for treatment of high blood pressure, lower back pain and over all wellness. For quite some time, my blood pressure was through the roof; with no hope of medication resolving it. After the first two acupuncture treatments with Amorah; my blood pressure astonishingly came down to normal healthy levels. Recently I suffered a lower back injury as a reoccurring injury to herniated discs. I was simply amazed when I stood up from the table shortly after a localized acupuncture treatment and there was no pain. I don't make this up! I am convinced that Amorah is my primary health care provider.
Gil Y.
What a session I had with her. She is full of energy and literally the minute you walk in you feel things are changing. It was super relaxing. I have a very stressful job and I had not felt this relaxed in a very long time. I felt great for the rest of the day and had an overall much more productive day. I strongly recommend her.
Alireza M.
It was my first experience with acupuncture and it won't be my last one. I came to Amora with a very concrete emotional problem. And once I told her what the matter was I didn't have to say anything else. She customized every aspect of the treatment for me to make sure the benefits are maximized. Moreover I felt guided by Amora's strong healing energy for the rest of my week. I absolutely recommended to visit Amora if you are experiencing any kind of emotional distress. Give yourself or your loved ones the gift of well being. You won't regret it.
Elena B.
Amorah is the most amazing acupuncturist/oriental medicine practitioner I've ever seen. With the combination of her devoted passion and knowledge, she creates an environment of pure bliss. She is very skilled and I'd highly recommend her to anyone. Thank you!
David C.
As an advid golfer, I was distraught when I started experience pain in my elbows after each round I played. After taking more advil than I can remember and it not helping at all, I decided to give Amorah and Wonderworks Healing Arts a try. I was amazed that after just one session, my elbow pain had all but disappeared and even more exciting, I experienced no pain after playing my next round. Amorah was amazing and I am so grateful to now how her in my life!! If you are experiencing any type of pain or just need to get your energy back to a balance state, there is no better place than Amorah at Wonderworks Healing Arts!!
Brian Z.
Top 3 best life decisions I've ever made.
Going to Wonderworks Healing Arts for acupuncture and seeing Amorah is a weekly staple for me- her healing touch helps me manage stress, minor aches and pains, keeps my immune system strong and most importantly has encouraged a personal transformation that seeps into every aspect of my life.
Amorah is a holistic healer in the truest sense of the word. She supports physical, emotional and spiritual healing and I am not exaggerating when I say I have GROWN as a PERSON in the last 6 months I have been under her loving & genuine care.
I never thought I'd try acupuncture but after seeing her passion at a networking event, I decided to try her services- I was hooked. She is inviting, very approachable and I highly recommend her to people who haven't tried acupuncture yet are curious- she is very gentle! No pain!!
Lauren S.
Amorah is absolutely wonderful.
We started with my daughter who had just had a surgery, with Amorah's help her pain and anxiety subsided so quickly and her healing was gentle. I then visited Amorah for anxiety and feelings of being overwhelmed with the business of taking care of other family members. After her treatments I was able to relax and heal, for months now I am back to feeling like myself again and so much stronger . My husband came to Amorah for treatment of insomnia causing anxiety…..and probably visa-versa! His doctor had prescribed a nightly sleeping pill that would leave him groggy and without energy. She was able to help connect something that has really made a difference in his life! He is calmer and able to relax at night now, he takes only a herbal supplement when he feels the need. It has been months now and he has never felt the need to go back to the sleeping pills. remarkable. She has helped my entire family. We are so grateful.
Connie C.
Testimony for Wonderworks:
On Friday morning, I drove to La Jolla to endure a new experience for which I have never thought would change my perception on how acupuncture can sense heal the body, mind, and spirit. As I took a walk around the village of La Jolla I found myself heading towards a small alley where their lies a little shop for which offers a service of having my stress and anxiety be melted away and have my thoughts subdued to a point of euphoria. As I met with Amorah, I was welcomed with a ray of sunshine based from her brightly lit smile for which immediately affected me towards a point of lesser tension and release. As she welcome me to my choice of seclusion, I was immersed onto a warm table properly comforted with a heated blanket and a padded mattresses that conformed towards a perfect alignment with my spinal cord. As a blanketed eye mask was placed over my eyes, the treatment began with light sensations of needles pinned at energy points for which gave no sensation of discomfort. As a added touch, an ambiance of sound depicting forest raindrops played in the background for which added my mind to lose self-awareness and to take me to a paradise of my pleasing. Not only moments later as I released my tension and drifted away from all thought I found myself on my own private beach surrounded by tropical paradise for which I can only define as my utopia.
After my treatment, I was give full instruction to avoid toxic chemicals that could add towards negative emotional turmoil and to ONLY drink purified water. These proper instructions added to a post experience for which not only helped me control my negative thoughts and only introduce productive positive thoughts by focusing on only what is truly important to me. I, highly, recommend to anyone interested in an experience that takes you away from troubles that create panic, pressure, and fear to navigate yourself to Wonderworks so you yourself can be drifting away through your imagination to a point of relief in telling yourself that everything is going to be all right.
Charles G.
Amorah is a very talented acupuncturist and energy healer! The environment that she creates in her practice is peaceful and spiritual, and I always feel like I am in a safe place when I am in her presence. She instinctively knows where to focus her healing, and it makes a tremendous difference both physically and spiritually. I highly recommend Amorah!
Dana D.
I was a one-pack a day smoker for almost 30 years until last July when a perfect storm of health issues arose and quitting smoking was at the top of the list.
With Amorah's help and her quit smoking acupuncture treatments I was able to get through the cravings and irritability that always sent me back to cigarettes. It was relatively easy ,too. I barely had a nick fit and when I did I just pushed the ear needle and I got through it.
Thank you Amorah for helping me become an ex-smoker. I couldn't have done this without you. Seven months later I'm still cigarette free! I can't believe I finally did it!
Michael F.
I'm just updating my review as it has been two years since I last reviewed. And yes! I still love Amorah. I guess that should tell you something right there! She is very intuitive and really knows the art of acupuncture and helping you feel relaxed and welcomed.
Sandra B.
I was so nervous to have needles stuck into me! Amorah made the experience wonderful. She calmed my fears by her nurturing presence. I had a wonderful healing. I have been back several times and tried all 3 rooms. I can't tell you which room I like the best, but I can say I have had great experiences in each room.
Sandra B.
I get incredible results with the way Amorah does her work and healing. I get into a deep 4th dimension state when she does work on me. She works on my spiritual healing, which in turn helps get my physical in-tune. I leave feeling in a renewed place every time! I've made her a priority in my personal well being schedule on a regular basis.
S F.
I had a back pain, a friend recommended me to do acupuncture, i was resistant about it, then another friend recommended Amorah. and when i got to her office i was amaze of how nice relax environment she has. she did not only help me with my back pain, Amorah also gave me great energy that made me fell less stress and pain free. I totally recommend anyone who hasn't got acupuncture treatment to do it, and make sure that you visit Amorah at her office. I came back for 2 more treatments. thank you Amorah
Francisco Javier B.
I went to see Amorah recently for a physical injury that was impacting my emotional/mental well being. Upon my arrival, I felt better just from being in the beautiful and healing space that Amorah has created. I got very comfortable in the room and on the table I was on. Amorah came in and began working on me, placing needles in key spots, talking with me to help me visualize my healing, and sharing what she was intuiting from my current condition.
I was amazed at how much energy I felt moving in my body when she came in to check on me, and placed her hands on my feet and created a visual for me to focus on. Amorah clearly has a special gift for finding areas that need to be addressed and creating healing with her needles, touch and words.
I was amazed at how much better I felt when I left – like night and day. Highly, highly recommend – very talented healer and practitioner!!! Thank you Amorah!
Vivian R.
Amorah was amazing! I was skeptical walking in about the benefits of acupuncture. I am going through a divorce and was told it would help my sleep. She immediately put me at ease and discovered my stress points. That night I was able to sleep all the way through and felt totally refreshed. I can't wait until the next visit!
Bill G.
Wow!
I felt like a million $$ after seeing Amorah! I have never had acupuncture/healing treatment before and I am now a super-fan. This was a great experience and I recommend it to everyone because we don't know how good we can feel until we actually feel THAT GOOD!
Amorah is one of the most perceptive people I have met which only helps the experience. She is a person who truly cares about other people–I definitely felt that.
Oh-by-the-way, her location is amazing and I enjoyed sitting on the patio!!
Justin F.
Amorah is amazing ! She is gifted ! I can really feel the energy going thru my body during every session. When I read the reviews I thought it was too good to be true, well it's true ! Thank you Amorah for being you and for all you do !!
Audrey C.
I began seeing Amorah last September to help me through my cancer healing journey. Amorah is a true master intuitive healer! Every time she works on me, I feel the old stuck energy move out of my body and healing energy pour in. She is the REAL DEAL my friends. I wouldn't trade her for all the oncologists in the world!!
Tracey T.
Amorah is one of the nicest people you will meet, you can not go wrong using her services, she really cares.
Ralien S.
Amorah is such a gifted healer. She is able to attune to exactly what you need to heal and has such a wonderful demeanor, it always feels like such wonderful healing when she does her magic! I highly recommend her to anyone needing some good healing!
Megan C.
I went to see Amorah for my first acupuncture session not knowing what to expect. The moment I walked in she greeded me with great energy and optimisim that made my welcome very warm. She gave me a little tour of her place and I chose my healing room too! My experienced there was very overwhelming and im looking foreward to see her again. Thanks Amorah, will work together on keeping my fire on medium!!
Cesar A.
I had two visits with Amorah. Amorah from the get go is easy to talk with, caring, trusting, and very good at what she does. I had some stress going on, and she relieved it in my two visits, and left me with positive energy. I really appreciate her breathing techniques, because it not only helped with her visits, I use it when I notice I'm just about tensing up 😉 and it helps. Thank you.
Eric S.
What a wonderful calming experience for my first ever acupuncture treatment. I fell in love with the crystal table and it brought me back to Sedona where I got married. I thoroughly enjoy when I can fully relax my mind, body, and spirit and stay focused – which is what happened to me. Wonderful healing with the right person!
Laureen F.
Amorah is awesome! She has a genuine gift of healing. I've been to other acupuncturist and Amorah is the best I've ever worked with. I feel like a different person after my session! I highly recommend Amorah.
Suzan C.
Amorah is awesome. I was looking for a clam and settle place to feel relaxed at and I found Wonderworks Healing Arts. Amorah the acupuncturist is amazing. I walked in stressed and tensed but I walked out feel light as a feather. Thank you Amorah
Crystal A.
Amorah is fantastic. Each visit has been great, and she does a terrific job. My wife and I both look forward to seeing her. We both highly recommend Amorah, and would give her 6 stars if we could.
Dave T.
Absolutely love Amorah Kelly. She has great energy and she is a very caring person. I personally know many people who have used and love Amorahs services! Thank you Amorah.
Brittany R.
Amorah is amazing. I look forward to my monthly accupuncture appointments. Her office space is great and the rooms are very comforting. I always leave feeling fantastic. I highly recommend Amorah, when you are in need of an accupuncturist.
Scott G.
I was a little nervous about having needles put in me but what a fantastic experiance it was, i left the office ore relaxed then when I had been on vacation and just felt amazing, you must experiance it for yourself.
joseph d.
Amorah is the kind of Acupuncturist and healer that you hope to find. She has empathy that will make you feel as though she knows (and feels) your issues as well as you do. Her combination of intuition and listening skills allow her to use her considerable quill (pun intended) of tools to address your ills.
For me, she has created comfort for a muscular injury I sustained that after treatment, allowed me to continue physically when I thought I would be sidelined for some time. Other visits she has told me what was wrong right after I became prone on one of her treatment tables. How did she know? I didn't say anything yet?!
The lovely and talented Amorah will help you to heal, feel better and gain perspective in a way few can match.
Try her and you will not be disappointed.
Mike R.
Amorah Kelly is a gifted acupuncturist and healer. My experience is always wonderful, I go in stressed out, I come out calm, relaxed, centered and grounded! I have had excellent acupuncture treatments with benefits that last for weeks after the session.
Ariel R.
Amorah is a very talented and sensitive healer. The environment she has created is safe and serene and she is so in tune with her patients that amazing healing happens. I highly recommend her.
Garet B.
If you want to relax and feel better all the time, Amorah is the person to see! She is great at acupuncture, but it is much more than that. She has great energy and knows what is going on with you by asking only a few questions and mostly by observation. Before going to Amorah, I had headaches usually in groups – I would have a headache for 2 to 4 days in a row. Now, I rarely have one and I am sure will not have them at all with her continuing care. I leave a session feeling very relaxed, but also ready to take on anything!
Jeff S.
Amorah is definitely in the right industry…. She has a calming energy about her that you feel instantly by simply being in her presence. I walk in usually stressed out, my head is cloudy and sometimes on the edge of becoming sick. I leave feeling relaxed and at ease with a clear mind! No matter what you are feeling today, Amorah can make you feel better!
Brett O.
Amorah is amazing. I have seen her several times. She made my cold clear up faster than I thought possible, she has helped me with headaches and when I was totally stressed. She has a beautiful clinic, it is the most relaxing experience you can imagine. Highly recommended!
Corina L.
I had no idea what to expect my first time receiving an acupuncture treatment, but WOW was I blown away by my experience. It is extremely relaxing when you give yourself to Amorah's care and you feel reenergized right after treatment. If there is a surefire cure for stress, THIS IS IT!
Christopher V.
I am beyond grateful our paths collided today. I've had three of the most intense (in a profoundly good/overwhelming way) experiences of my life over the past ten days, my appointment with you being one of them. The joy and peace I felt with you was transformational and I can't wait to work with you again next week. You are a goddess!
Tara.
During COVID-19 stay-at-home restrictions, I stopped my regular acupuncture sessions and instead engaged in remote energy healing sessions with Amorah. The results were equally as profound!! Over the phone, she was able to easily identify my areas of physical and emotional stress, and customize the sessions to put me into a deeply relaxed state. Upon coming out, the issues were greatly improved or completely resolved. I had two physical injuries and lots of fatigue during this time; I would not have come out the other side and into the light without Amorah's amazing intuitive healing energies.
Andrew C.
I felt a relaxed melting into the crystal bed. A connectedness in my body. Peace that I am open to in meditation. More grief work to do but less fragile than before. Looking forward to seeing you again.
Joanne.
Didn't have a migraine last night. Praying it lasts. Feeling pretty good. Thank you!!! Three nights without a migraine. I guess Tara's right, you are a miracle worker!
Rondey.
Contact Details
7742 Herschel Ave., Suite Q
La Jolla, CA 92037
USA


858 775 1515

Working Hours
Tues – Fri : 9am – 5pm
Sat : 9am – 2pm

FACEBOOK
YELP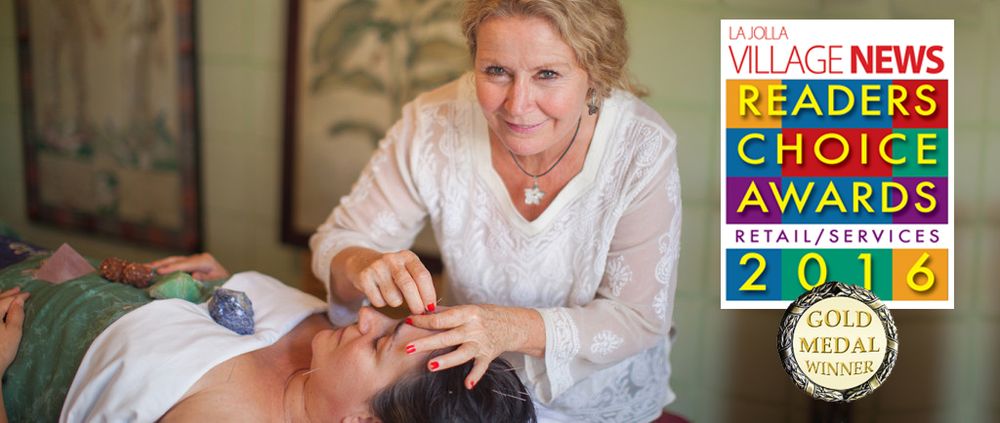 Based on 46 Reviews
PJ B.
3 months ago
Amorah is fantastic. I felt so relaxed and calm after my acupuncture treatment. The rooms are peaceful and serene and it really helped me to move the…
Heidi S.
a year ago
Amorah is an amazing healer and accupuncturist . Her office is located in La Jolla and has such a serene and healing atmosphere . She utilizes…
Kim R.
a year ago
This was my first acupuncture treatment. I had no idea what to expect. I went in for low back pain as I wanted to stop taking med that would continue to…
GOOGLE
AWARDS
Google
Based on 15 reviews
Copyright © 2021 Wonderworks Healing Arts. All Rights Reserved. |