Wellness Packages
Wellness Packages are beneficial for maintaining optimum health. Weekly or bi-weekly healing sessions balance stress, strengthen the immune system and help to eliminate potential health issues such as high blood pressure, arthritis, inflammation and pain throughout the body. As well as improved sleep and digestion. The benefits include immune support against the common cold, a quicker recovery process for injuries, and a calmer state of being. Patients can also experience relief from frequent headaches, migraines and insomnia. The organic healing process is stimulated to rejuvenate organ systems and create vitality and longevity.
Wellness Package Benefits
Acupuncture for immune support
Acupuncture for stress reduction
Acupuncture for relaxation
Acupuncture for vitality
Acupuncture for balance
Amorah is amazing… She made my cold clear up faster than I thought possible, she has helped me with headaches and when I was totally stressed. She has a beautiful clinic, it is the most relaxing experience you can imagine. Highly recommended!

– Corinna
Book an Appointment
Acupuncture Packages for Weight Loss
Weight gain is caused by stress, and hormonal imbalances, not just overeating. Acupuncture stimulates the body's natural "feel good" hormones, which create a calming, relaxing sensation in the body and mind eliminating the need to overeat for emotional comfort. Balance and energy are restored to help motivate and commit to healthy eating and exercising. Acupuncture also improves mental clarity, emotional freedom, and longevity. Herbal remedies are also helpful in losing weight and restoring balance.
Acupuncture Packages for Weight Loss
Acupuncture for hormonal balance
Acupuncture for reducing inflammation
Acupuncture for controlling food cravings
Acupuncture for creating healthy life style changes
Acupuncture for increasing health and vitality
Acupuncture has helped my weight loss goals and my overall well-being. With acupuncture I was able to quit smoking for one year and not gain any weight! – Susan
Amorah is an amazing healer and acupuncturist. Her office is located in La Jolla and has such a serene and healing atmosphere. She utilizes sound therapy, essential oils, and each treatment bed has heat and  a mattress of compressed crystals. She is truly gifted at getting in touch with her clients on a deep level.  Her empathic skills and acupuncturist  expertise are so beneficial for healing. I am so fortunate that she is on my insurance plan … I really feel blessed!!! She has helped me with energy, thyroid, and gut health.  Also back pain and hormone balancing. With her treatments I have lost 40 pounds and got my mojo back. Each treatment with Amorah had a profound  impact. She is one in a million!!! – Heidi S.
Book an Appointment
Acupuncture Packages for Quitting Smoking, Drug and Alcohol Detox
Bi-weekly acupuncture treatments are recommended to help quit addictive habits. Using the NADA (National Acupuncture Detoxification Association) protocol in the ear and body, organs detox and balance are restored. Cravings and feelings of stress, irritability, restlessness, anxiety, and depression are reduced; energy and relaxation are increased. Healthy habits including diet, exercise, mediation, and journaling are encouraged to create calming, grounding effects.
Acupuncture Packages for Quitting Smoking, Drug and Alcohol Detox
Acupuncture for healthier life
Acupuncture for protecting health of family and friends from second-hand smoke
Acupuncture for alleviating social pressure
Acupuncture for reducing stress, irritability, restlessness, anxiety
Acupuncture for restoring energy, vitality and longevity
Acupuncture for establishing relaxation methods for calm state of being
Acupuncture for looking and feeling better
Acupuncture helped me quit smoking and I can say that I am smoke-free for two weeks now and am excited to have that number grow with each day! I'm always amazed at how Amorah always knows what's going on with me. She doesn't let me hide from my feelings but rather she helps you face what's going on inside you. Whenever I get treatment from Amorah I always feel a deeper sense of peace and well being. I highly recommend Amorah to anyone who is looking to get to know themselves in a deeper way.      – Melissa P.
Book an Appointment
Acupuncture Packages for Fertility
Acupuncture and herbal remedies can help increase fertility by reducing stress, relaxing and calming the mind and spirit, increase blood flow to reproductive organs, and balance hormones in both men and women.
During pregnancy, it is important to receive weekly acupuncture healing sessions to help the well-being and vitality of mother and child. It is also a very effective method to help alleviate nausea and morning sickness, fatigue, mood swings, and body changes. Labor complications are helped with acupuncture. After delivery, healing sessions restore organ balance, sleep patterns, and immune function.
Acupuncture Packages for Fertility
Acupuncture for stress reduction
Acupuncture for increasing blood flow to reproductive organs
Acupuncture for hormonal balance
Acupuncture for creating healthier mother and baby
Acupuncture for regulating spiritual, emotional, mental and physical balance
Acupuncture for increasing energy flow
Acupuncture for helping with nausea, aches and pains, anxiety, insomnia and labor
Amorah helped me with my lifelong dream of becoming a mother, and was with me each step of the way, from healing treatments in order to prepare my body for pregnancy, to facilitating the implantation of the embryo, all the way through my *wonderful* pregnancy to the last day before childbirth. My body and mind were in prime condition for the journey because of Amorah. She also helped to turn my baby out of the breech position in order to prepare him for birth. I can't say enough about the ways in which my baby and I have been positively affected by her treatment. I wholeheartedly recommend it for every stage of the fertility and pregnancy process.  – Jen
Book an Appointment
Acupuncture Packages for Anti-Aging Facial Rejuvenation
Facial rejuvenation is a 12-week program using acupuncture and herbal medicine to reduce the signs of aging and increase vitality and longevity. This is a safe, natural, effective way to create beauty internally as well as externally without side effects. Stimulating facial muscles triggers increased blood flow, collagen, and elastin. This reduces inflammation, fine lines and wrinkles, puffiness and sagging and improves color, tone and texture of the skin. Overall health and well-being will also benefit since the face reflects the whole body.
Acupuncture Packages for Anti-Aging Facial Rejuvenation
Acupuncture for wrinkle reduction
Acupuncture for improving facial muscle tone to more youthful firmness and reduce or eliminate sagging areas
Acupuncture for reduction or elimination of acne, blemishes and age spots
Acupuncture for increasing collagen and elastin production to fill out and contour the face
Acupuncture for anti-aging and facilitating a healthy, vibrant glow to the face
Acupuncture put my body and mind in a state of relaxation that I had never experienced before. Amorah has the gift of healing…My face was brighter and firmer. My emotional healing was profound. My mind was set free to completely relax! – Deborah
Book an Appointment
FACEBOOK
YELP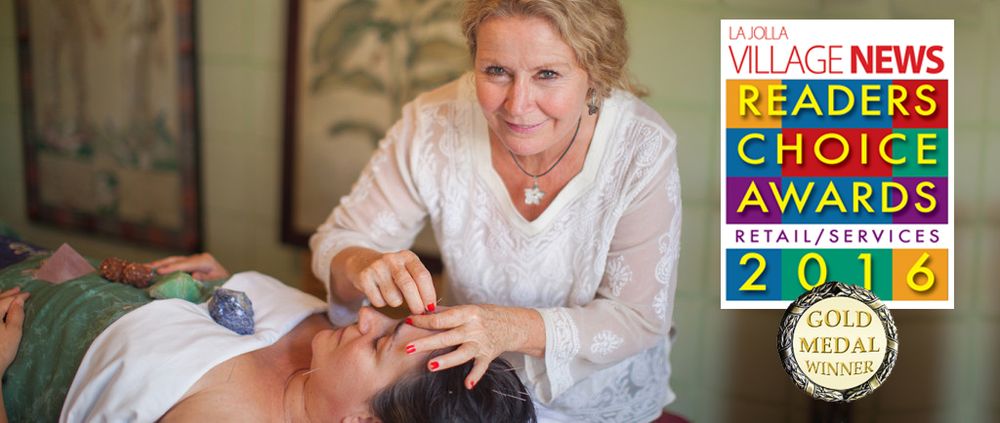 Based on 46 Reviews
PJ B.
3 months ago
Amorah is fantastic. I felt so relaxed and calm after my acupuncture treatment. The rooms are peaceful and serene and it really helped me to move the…
Heidi S.
a year ago
Amorah is an amazing healer and accupuncturist . Her office is located in La Jolla and has such a serene and healing atmosphere . She utilizes…
Kim R.
a year ago
This was my first acupuncture treatment. I had no idea what to expect. I went in for low back pain as I wanted to stop taking med that would continue to…
GOOGLE
AWARDS